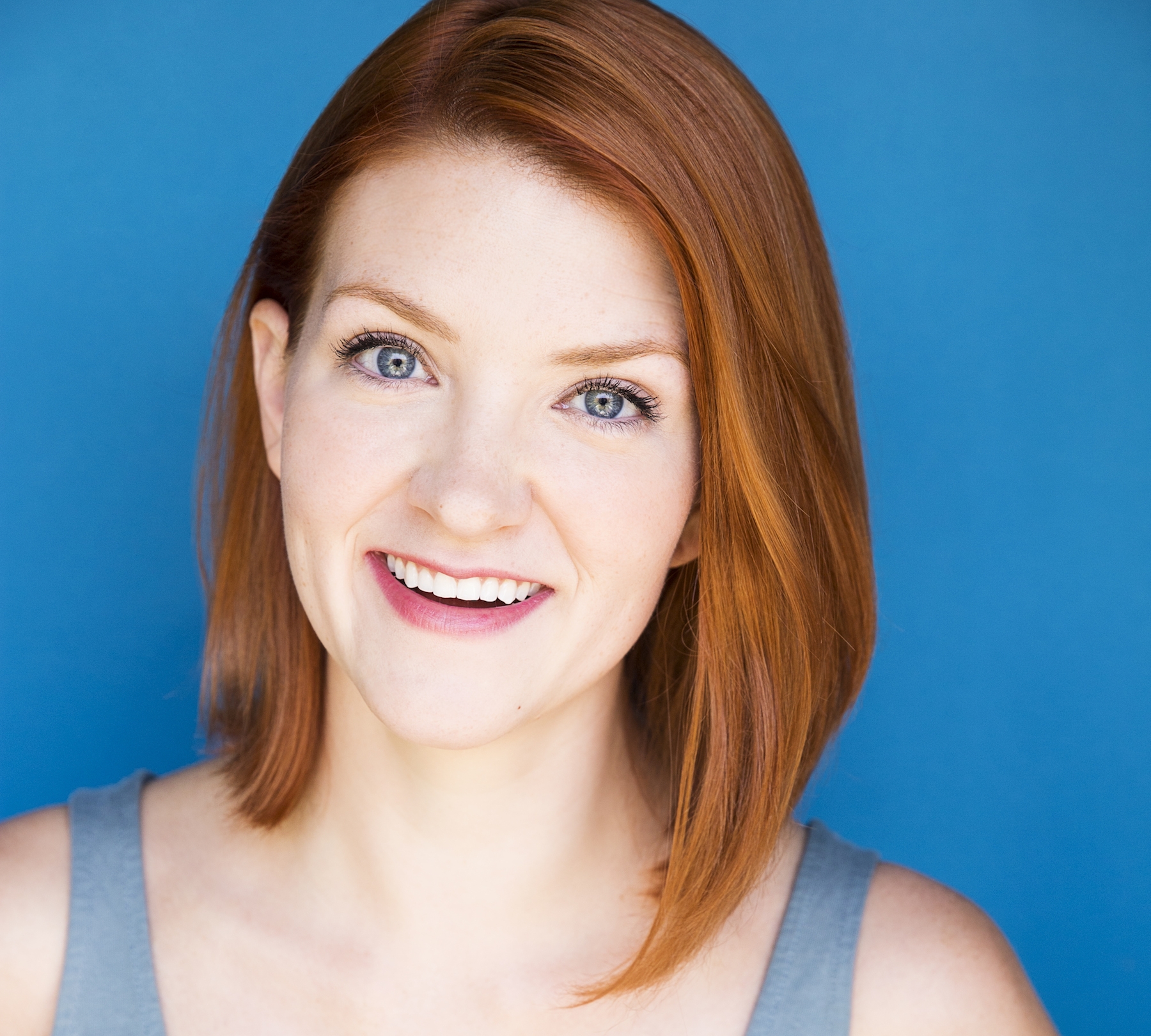 Sarah is a Chicago-based actor/singer/writer/improviser. She has performed with Second City Theatricals aboard the Norwegian Pearl and Star, in UP Comedy Club, and as an alum of both HouseCo and SongCo ensembles with the Second City Training Center. Chicagoans have seen her in Porchlight's Best Musical and Comedysportz's Rapture!, and as a member of Baby Wants Candy and Improvised Sondheim. She's a regular performer at iO, the Annoyance, the Den, and MCL.
Her sketch duo the Clam Strips, and her rap duo the Beefcakes play across the city and have been featured at Holy Fuck Comedy Hour at the Annoyance, Kill All Comedy at the Hideout, and Thunderdome at Upstairs Gallery's Jangleheart Circus.
Musical theatre credits include roles with Porchlight Music Theatre, TokyoDisney, and PBSKids, as well as festival work at the Edinburgh Fringe and FringeNYC.
In addition to performance work, Sarah also directs sketch and musical theatre and provides freelance writing support for playwrights, screenwriters, and corporate entertainment.
IMPROV/SKETCH
Norwegian Pearl & Star Ensemble Second City Theatricals, d. Anneliese Toft
American Mixtape U/S Ensemble Second City Theatricals, UP, d. Billy Bungeroth
Best Musical! Ensemble Porchlight Music Theatre, UP, d. Matthew Loren Cohen
Baby Wants Candy Ensemble Apollo Theater, the Annoyance
Improvised Sondheim Ensemble Stage 773, Magnet Theater, d. Tyler Dean Kempf
Rapture Ensemble ComedySportz Chicago, d. Rene Duquesnoy
SCTC HouseCo Ensemble deMaat Theatre, d. Ryan Archibald/Jon Wagner
No Milestone Unturned Ensemble SCTC SongCo, d. Anthony LeBlanc/Steph Vlcek
Directing: Improv Ensemble deMaat Theatre, d. Ryan Archibald
Greatest Story Never Told Ensemble Theatre Wit, d. Andrew Ritter
Mo Freedom, Mo Problems Ensemble Donny's Skybox Studio Theatre, d. Anthony LeBlanc
Goddamn, Mitt! Ensemble Donny's Skybox Studio Theatre, d. Jay Steigmann
So Fresh, So Clean Ensemble Donny's Skybox Studio Theatre, d. Anthony LeBlanc
THEATRE
Don't Be A Drag Ensemble Stage 773, d. Jen Ellison
Janus: The Musical Karen Fine Print Theatre, Stage 773, d. Aaron Graham
The Horseshoe Roundup Slue Foot Sue Tokyo Disneyland, E Productions
Pecos Goofy's Frontier Revue Rose La Fleur Tokyo Disneyland
Angelina Ballerina: the Musical Mimi (1st run) Vital Theatre/PBS Kids, Second Stage Uptown
Good, Good Trouble Rose (u/s) Endstation Theatre Co., FringeNYC
Grey Gardens Little Edie Wolfbane Productions LLC
RENT Maureen Renaissance Theatre Co.
A Chorus Line Sheila Glass Theatre, Edinburgh Fringe Festival
Cats Grizabella Glass Theatre
Batboy: the Musical Meredith Haymarket Theater
Lightning At Our Feet Emily Ridge Theater Co., Squires Studio Theatre
Her Sexy Outfit Rap Soloist Ridge Theater Co., Squires Studio Theatre
CABARET/SOLO PERFORMANCE
Holy F*ck Comedy Hour The Clam Strips the Annoyance
Thunderdome/ Kill All Comedy The Beefcakes iO, Upstairs Gallery, the Den, the Hideout
Live! Tonight! Writer/Performer iO's Chris Farley Cabaret
Raw Nerve Writer/Performer iO's Mission Theater
Shar-nanigans Writer/Performer the Annoyance, Upstairs Gallery
All of It All The Time Writer/Performer Chemically Imbalanced Comedy
Two B**ches From Arkansas Writer/Performer Playground Theater
Hitchcocktails Jazz Soloist iO, the Annoyance
EPISODIC/CORPORATE ENTERTAINMENT
Major Pharmaceutical Industrial Actor Dave & Co, BluePrintNYC, d. Steph McCullough
Major Real Estate Industrial Actor Baird & Warner Productions
Confusion In Chicago Rachel Nichols PMSports LLC Web Short, d. Dale Arroyo
Oh, Sophia Bar Patron Peresempio Pictures LLC, d. Bornila Chatterjee
EDUCATION
Bachelor of Arts in Theatre Arts, Performance concentration, Virginia Tech, summa cum laude
Improvisation & Sketch Training: Second City Conservatory Graduate, Second City Music Conservatory Graduate, Second City Writing Program, Annoyance Training Center, iO Chicago Training Center
SPECIAL SKILLS
Singing (soprano/belter, range: C2-D6), stand-up comedy, dialects (British/American Standard and Regional, others with notice), dance (classical ballet, jazz, tap, Graham modern), basic SAFD armed/hand combat, makeup FX and design